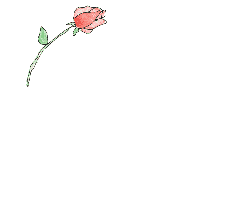 "FRIENDS"
by Michael W. Smith

To My Friends

Our friendship, growing from the start,
Has strengthened as time has passed.
The bond between us that we've formed,
I know will always last.
~
Our friendship is a special love,
The kind that leaves us free.
Our friendship is a mutual trust
That means so much to me.
~
Although we have our separate lives,
And go our separate ways,
Our friendship remains a continuing joy,
That brightens many days.
~
We've rarely expressed our feelings
Of our friendship, that is true.
Yet, I feel so proud when I say
I have a friend like you.
~
(Author Unknown)





"A friend loveth at all times."
Proverbs 17:17 (KJV)
The pretty animated rose was a gift from my friend, Bob Brown.


"My Old Friend"





Around the corner, I have a friend

In this great city that has no end.

Yet, the days go by and weeks rush on,

And before I know it, a year is gone.

~
I never see my old friend's face,

For life is a swift and terrible race.

He knows I like him just as well,

As in the days when I rang his bell.

~

But we were younger then,

And, now, we're busy, tired men.

Tired of playing a foolish game,

Tired of trying to make a name.

~

"Tomorrow," I say, "I'll call on Jim,

Just to show that I'm thinking of him."

But, tomorrow comes and tomorrow goes,

And distance between us grows and grows.

~

Around the corner yet miles away,

"Here's a telegram, sir" ... Jim died today.

And that's what we get and deserve in the end.

Around the corner, a vanished friend.


(Author Unknown)


If you love someone ... tell them today.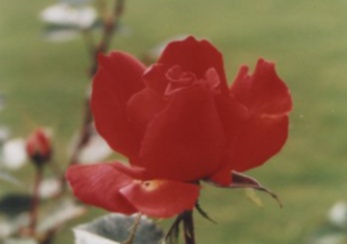 This lovely rose was sent to me by my friend
JODI BLUMENTHAL
who photographed it on a trip to Ireland.


My Wild Irish Rose Medley
My Wild Irish Rose
Too-Ra-Loo-Ra-Loo-Ral
Sweet Rosie O'Grady




The A - Z of Friendship

A Friend ...
Accepts you as you are.
Believes in you.
Calls you just to say "hi."
Doesn't give up on you.
Envisions the whole of you (even the unfinished parts).
Forgives your mistakes.
Gives unconditionally.
Helps you.
Invites you over.
Just likes being with you.
Keeps you close at heart.
Loves you for who you are.
Makes a difference in your life.
Never judges you.
Offers support.
Picks you up.
Quiets your fears.
Raises your spirits.
Says nice things about you.
Tells you the truth when you need to hear it.
Understands you.
Values you.
Walks beside you.
X-plains things you don't understand.
Yells when you won't listen.
Zaps you back to reality.
(Author Unknown)


To A Very Special Rose



You feel special because you are.
God has created you above par.
You're a thornless rose, ever so soft.
And I hold your friendship high aloft.
God has blessed me when he let us share.
True friendship forever ... ours is rare.
I shall treasure it always for I know it's sincere.
Yes, Rose ... God created you a 'Sweet Dear.'
This poem was written by my friend
Julia Marie Girard
Jules Patriotic Pages
Born June 19, 1932
Died July 29, 2001


Gifts
Persons are gifts ... at least Jesus thought so: "Father I want those you have given me to be where I am ...". I agree with Jesus ... and I also want those whom the Father has given me to be where I am.

Persons are gifts which the Father sends me wrapped. Some are wrapped very beautifully. They are very attractive when I first see them. Some come in very ordinary wrapping paper. Others have been mishandled in the mail. Once in a while, there is a "special delivery." Some people are gifts which come very loosely wrapped, others very tightly.

But the wrapping is not the gift. It is so easy to make this mistake. It's amusing when babies do it. Sometimes the gift is very easy to open up. Sometimes I need others to help. Is it because they are afraid? Does it hurt? Maybe they have been opened up before and thrown away. Could it be that the gift is not for me?

I am a person. Therefore, I am a gift, too. A gift to myself, first of all. The Father gave myself to me. Have I ever really looked inside the wrappings? Am I afraid to? Perhaps I've never accepted the gift that I am. Could it be that there is something else inside the wrappings? Maybe I've never seen the wonderful gift that I am. Could the Father's gifts be anything but beautiful? I love the gifts which those who love me give to me: why not this gift from the Father?

And I am a gift to other persons. Am I willing to be given by the Father to others ... a person for others? Do others have to be content with the wrappings ... never permitted to enjoy the gift? Every meeting is an exchange of gifts. But a gift without a giver is not a gift. It is a thing devoid of relationship to a giver or a givee.

Friendship is a relationship between persons who see themselves as they really are ... gifts of the Father to each other ... for others.

A friend is a gift not just to me but to others through me. When I keep my friends ... possess them ... I destroy their "giftness." If I save their lives for me, I lose them. If I lose mine for others, I save them.

Persons are gifts ... gifts received and gifts given ... like the Son. Friendship is the response of person gifts to the giver.

Thank you, Father, for your beautiful gifts ... persons ... friends ... and for the most beautiful gift and friend of all ... your Son, Jesus Christ!

(Author Unknown)






True Friendship



"If you live to be a hundred, I want to live to be a hundred minus one day
so I never have to live without you." (Winnie the Pooh)

"True friendship is like sound health ... the value of it is seldom known
until it is lost." (Charles Caleb Colton)

"A real friend is one who walks in when the rest of the world walks out."

"Strangers are just friends waiting to happen."

"Friends are the bacon bits in the salad bowl of life."

"Friendship is one mind in two bodies." (Mencius)

"Friends are God's way of taking care of us."

"If you should die before me, ask if you can bring a friend."
(Stone Temple Pilots)

"I'll lean on you and you lean on me and we'll be okay."
(Dave Mathews Band)

"If all my friends were to jump off a bridge, I wouldn't jump with them ...
I'd be at the bottom to catch them."

"Everyone hears what you say. Friends listen to what you say.
Best friends listen to what you don't say."

"We all take different paths in life but no matter where we go,
we take a little of each other everywhere." (Tim McGraw)

"My father always used to say that when you die, if you've got
five real fiends, then you've had a great life." (Lee Iacocca)

"Hold a true friend with both your hands."
(Nigerian Proverb)

"A friend is someone who knows the song in your heart and can sing
it back toyou when you have forgotten the words."

Author Unknown
(Contributed by my friend, Eve Smith)





A Prayer For My Friends