"Christian Dixieland Medley"







SACRED GOSPEL WORSHIP CLASSICAL PATRIOTIC








NOSTALGIA 1950s COUNTRY KID'S CORNER CHRISTMAS
The Old Country Church
Southern Gospel Music in Real Audio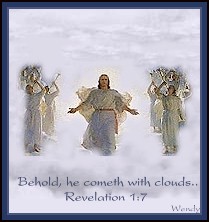 How Great Thou Art
A page devoted to this great old hymn.

Welcome to a beautiful page of
Hawaiian MIDI Music






Lost in the '50s Satin Smoothies Sunrise Gospel Two-Steppin' Tunes
(Real Audio) (Real Audio) (Real Audio) (Real Audio)
---
The Beauty of Yanni's Music
Truly beautiful!

The Lighthouse
Fabulous Christian pages with wav background music.

Mission Praise MIDI
Songs of praise to suit all tastes.

The Cyber Hymnal
Over 3,700 Christian hymns and
Gospel songs from many denominations.

Remember When?
Nostalgic MIDI music.

Jazz and Dixieland
Great nostalgic MIDI collection.

Singer/Songwriter Jerry Morris
Listen to and order his music. Country, Patriotic,
Contemporary Christian, Christian Rock, Pop, Rock,
and Reggae. Free MP3 music downloads on SoundClick.

At The Hop
MIDI juke box of music from the '60s.

Harmony Central
MIDI tools and resources.

Standard MIDI Files on the Net
The most complete and best-maintained
list of sites with MIDI files.

MIDI Files of Multilingual Hymns:
English, Korean, and Japanese hymn translations,
including language fonts for downloading.

Norton Music
Free MIDI files, after market products, power tools and toys,
and much more. Chosen as one of the best 500 sites on the Web.

Searching the Internet for a Certain MIDI file
Multi-search engine.

Music on the Internet
Over 200 links to all categories of music sites.

WMUU FM 94.5 in Greenville, South Carolina
Listen to web radio, broadcasting sacred music around the clock.





Praise the Lord! Praise God in His sanctuary. Praise Him in His mighty expanse.
Praise Him for His mighty deeds. Praise Him according to His excellent
greatness. Praise Him with trumpet sound. Praise Him with harp and
lyre. Praise Him with timbrel and dancing. Praise Him with
stringed instruments and pipe. Praise Him with loud
cymbals. Praise Him with resounding cymbals.
Let everything that has breath praise
the Lord. Praise the Lord!
Psalm 150 (NASV)